European Modern Mousse Entremets
Our cakes can be customized to any of our different designs, colors, fillings and flavors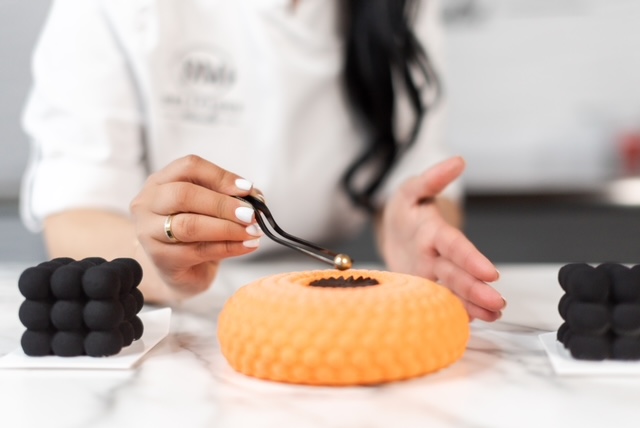 Hand Crafted
All of our cakes are meticulously hand crafted , therefore each cake shines on its own uniqueness.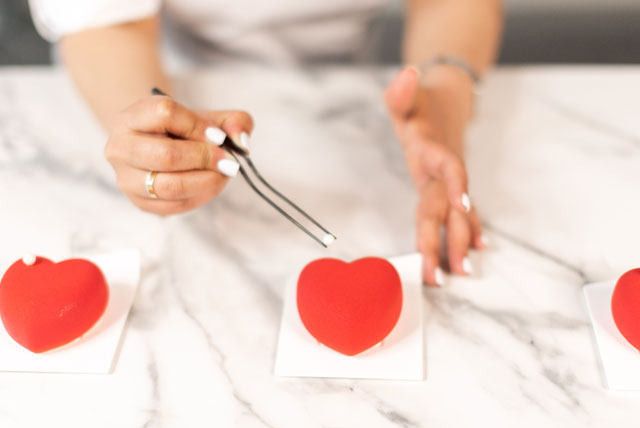 Organic Ingredients
We use high quality organic ingredients to bring the best texture and flavors to our clients.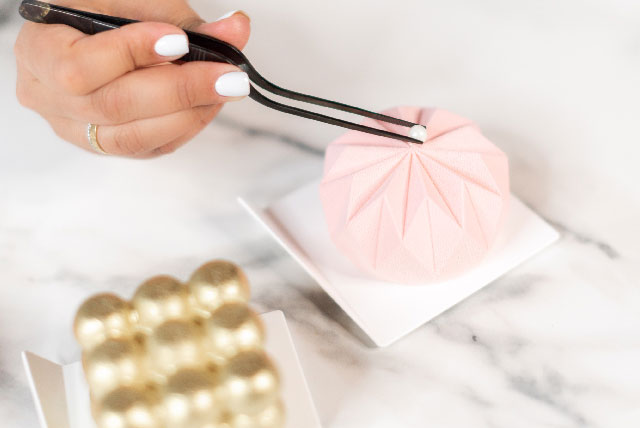 Work of Art
This is a new modern direction in confectionery art. Our mousse cakes are multi-part, very light, very delicate and exquisite cakes.
Handmade, unique, minimalist cake designs to sweeten up your day!
"This is the most beautiful cake I've ever seen! So chic, fun and delicious. Such beautiful edible art. Thank you so much, everyone loved it!"

Jackie P.
"Perfect texture, very light and all the flavors literally melt in your mouth. Not too sweet just perfect. We don't usually eat cake but this cakes…we just can't stay away from them!"

Steven T.
"This cake is stunning! I mean how is it possible, you are so talented! So many remarkable designs to choose from. The kids and us are begging for more. We can't wait for our next order!"

Janice B.
"Thank you so much for the mini birthday cakes for my son's birthday party. They were perfect as each kid had their own little cake, we didn't have to worry about cutting anything…oh and they were yummy!"

Cheryl H.
"WOW I'm speechless! Your work is stunning. Thank you so much for the most elegant cake. What a piece of art. The flavor is simply amazing."

Sophia W.
"We ordered the bubbles cake, no special occasion we just wanted cake and WOW, what a gorgeous cake not to mention very, very flavorful!"

Elizabeth L.
"Beyond AMAZING!! Your work translate the love for what you do! Thank you so much for such outstanding customer service. We are definitely ordering again soon!"

Christina K.
"This cake is so beautiful and elegant, everything about it is perfect. Can we just stare at it? We didn't want to cut it...too pretty to eat but we sure don't regret cutting, it was delicious."

Emily R.
"This cake looks just like wood logs, Incredibly beautiful! The coffee mousse paired excellent with chocolate cake. Well done! Thank you for top notch service."

Lauren M.
"Simply Beautiful! These mousse roses look just like roses. What an amazing treat! Very elegant looking and the vanilla bean mousse was remarkable!"

Samantha J.
"Thank you so much for helping me pick a design for my wife's birthday, she loved it and it was delicious. We appreciate your work. Excellent service."

Philip F.
Want a taste of our delicious creations?
Click below to order now!
Are you ready to satisfy your pallet with one of our light, airy, and delicious mousse cakes? Select your favorite flavor to start a whole new and delightful experience.